Salone del Mobile. Milano
L'edizione 2018 del Salone del Mobile di Milano ha ospitato le fotografie di architettura di Paolo Grassi all'interno dello spazio espositivo della Flexform, primario brand del mobile italiano.
Dal 17 al 22 aprile i visitatori del Salone hanno ammirato le opere dell'artista che realizza fotografie con un esclusivo metodo di stampa completamente manuale, da lui messo a punto, derivato dall'antica tecnica della resinotipia.
Dieci immagini di Paolo Grassi sono state selezionate dalla Flexform per ambientare i nuovi prodotti di design presentati al Salone del Mobile. Le opere presenti appartengono alla serie di soggetti riguardanti le architetture con scatti effettuati dagli anni '90 a oggi negli Stati Uniti, Spagna e Francia.
Le opere sono state stampate di recente con un procedimento eco-friendley che impiega materiali naturali quali l'acqua, la carta per acquerello, il pigmento nerofumo (prodotto dalla combustione di legna), da cui il nome attribuito al progetto "Da fuoco e acqua".
Le stampe sono montate in modo essenziale per valorizzare l'effetto delle tonalità a rilievo, quasi come una fotografia tridimensionale.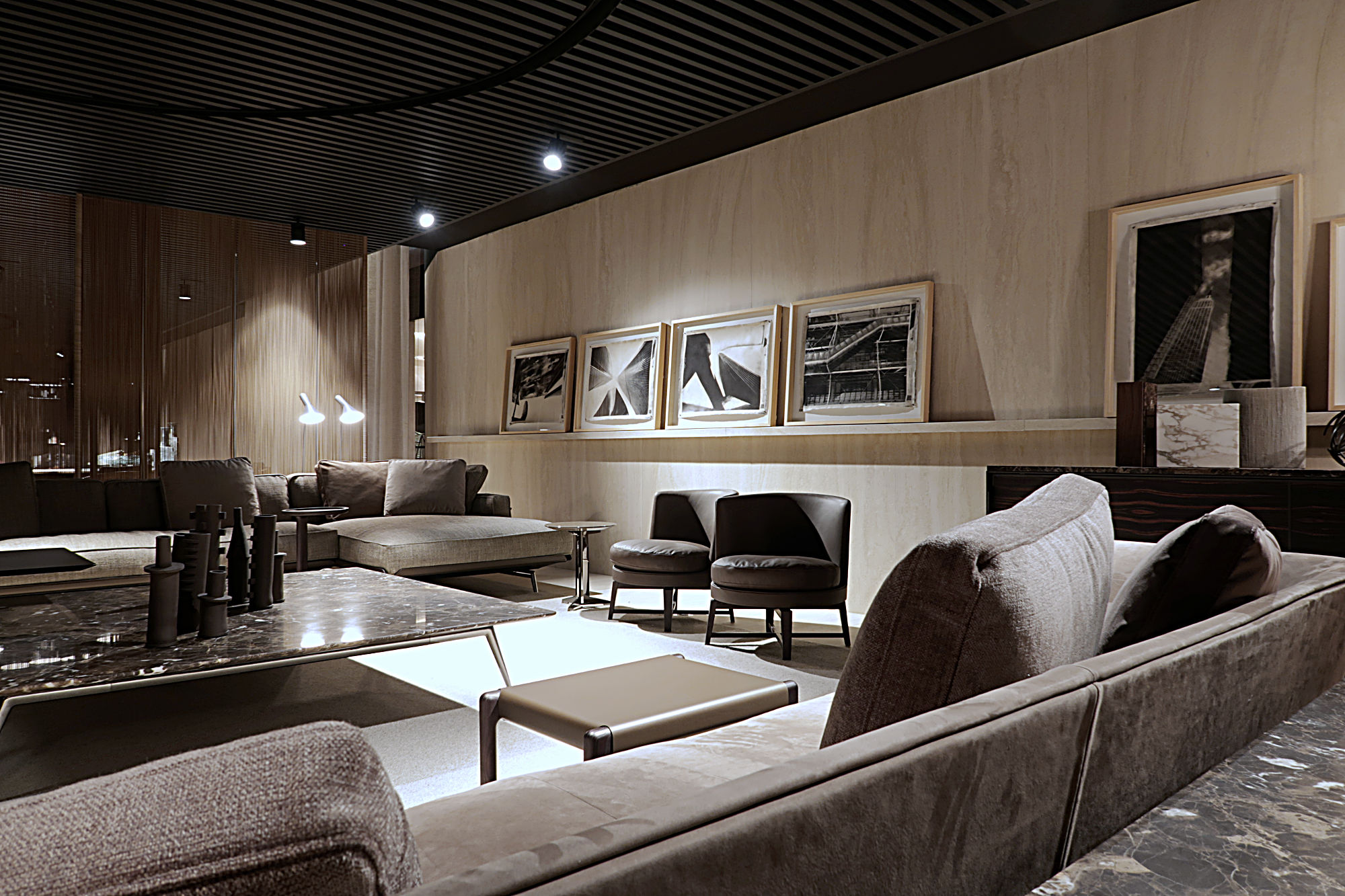 Le immagini fotografiche proposte hanno forme essenziali e altre, quasi astratte, eseguite
"con un processo di rimozione del superfluo"
, (come le definisce lo stesso Grassi), secondo un principio analogo a quello con cui Michelangelo eseguiva le proprie opere.
Paolo Grassi ha recentemente esposto al MIA Photo Fair, il salone dedicato alla fotografia d'arte, dove ha ottenuto un eccellente riscontro di pubblico. I numerosi visitatori hanno in particolare apprezzato la qualità e profondità delle immagini prodotte dall'innovativo metodo di stampa.
Chi volesse approfondire la conoscenza delle opere del fotografo-artista potrà partecipare il giorno 11 giugno 2018 alle ore 18, all'incontro coordinato dal Professor Roberto Mutti, che si terrà presso l'Urban Center in Galleria Vittorio Emanuele a Milano nell'ambito del Milano Photofestival 2018.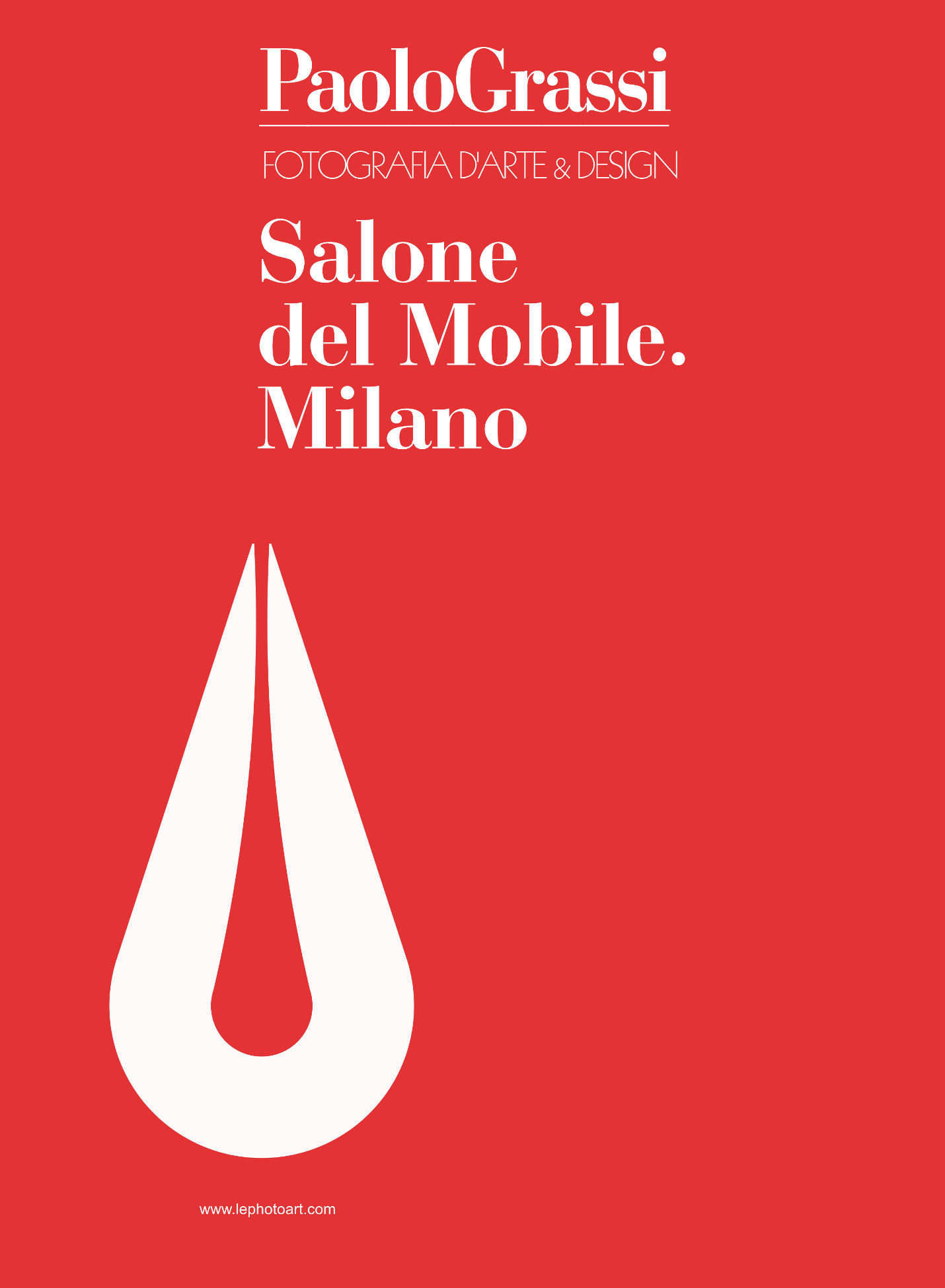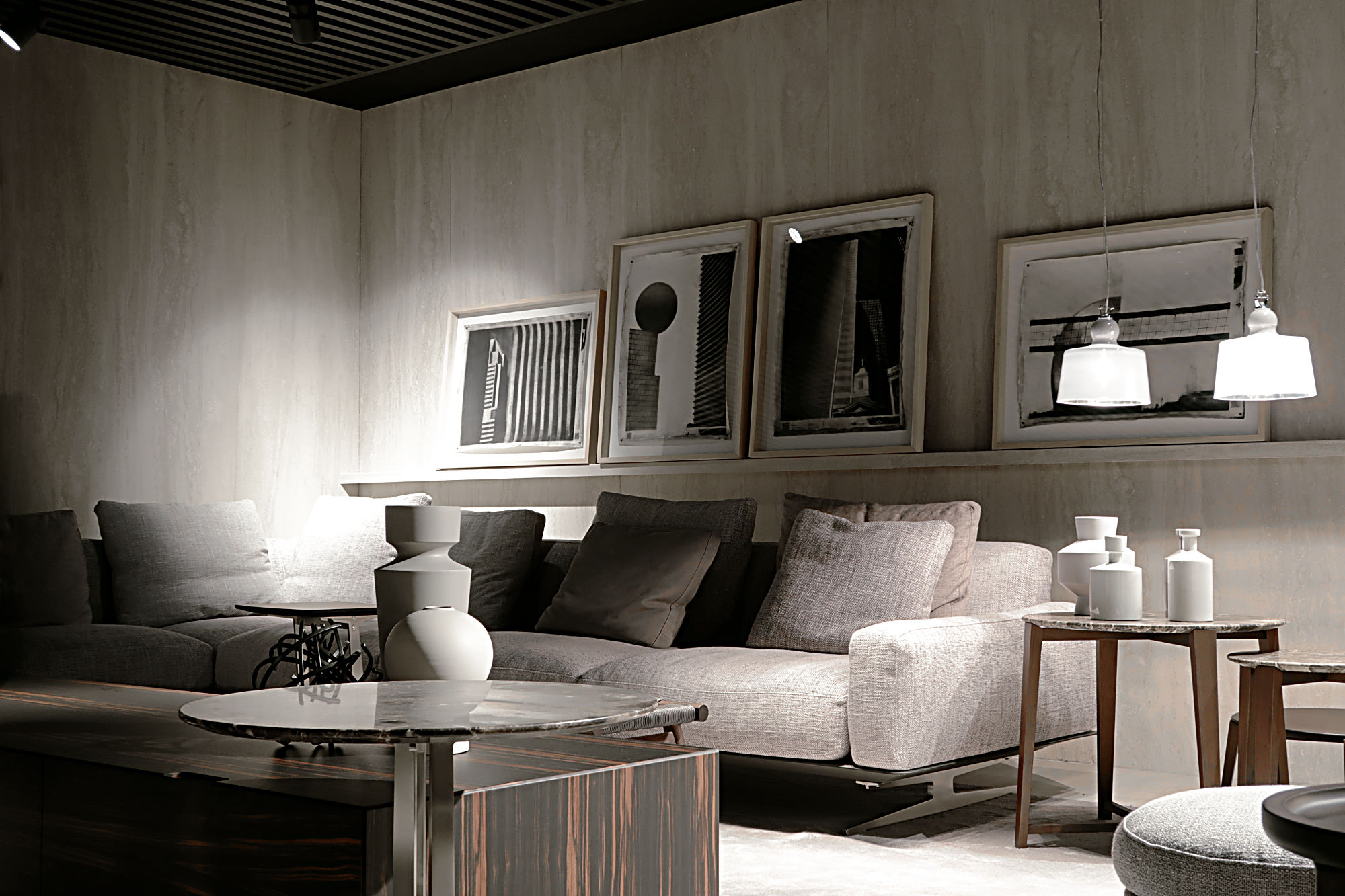 Art photography arrives at the Salone del Mobile in Milan
The 2018 edition of the Salone del Mobile in Milan hosts the architectural photographs of Paolo Grassi within the exhibition space of Flexform, the leading Italian furniture brand.
From April 17th to 22nd, visitors to the Salone will be able to admire the works of the artist who creates photographs with an exclusive method of completely manual printing, developed by him, derived from the ancient technique of resinotyping.
Ten images by Paolo Grassi have been selected by Flexform to set the new design products presented at the Salone del Mobile. The works present belong to the series of subjects concerning architectures with shots taken from the 90s to today in the United States, Spain and France.
The works have been recently printed with an eco-friendley process that uses natural materials such as water, watercolor paper, carbon black pigment (produced by burning wood), hence the name given to the project "From fire and water ".
The prints are mounted in an essential way to enhance the effect of the shades in relief, almost like a three-dimensional photograph.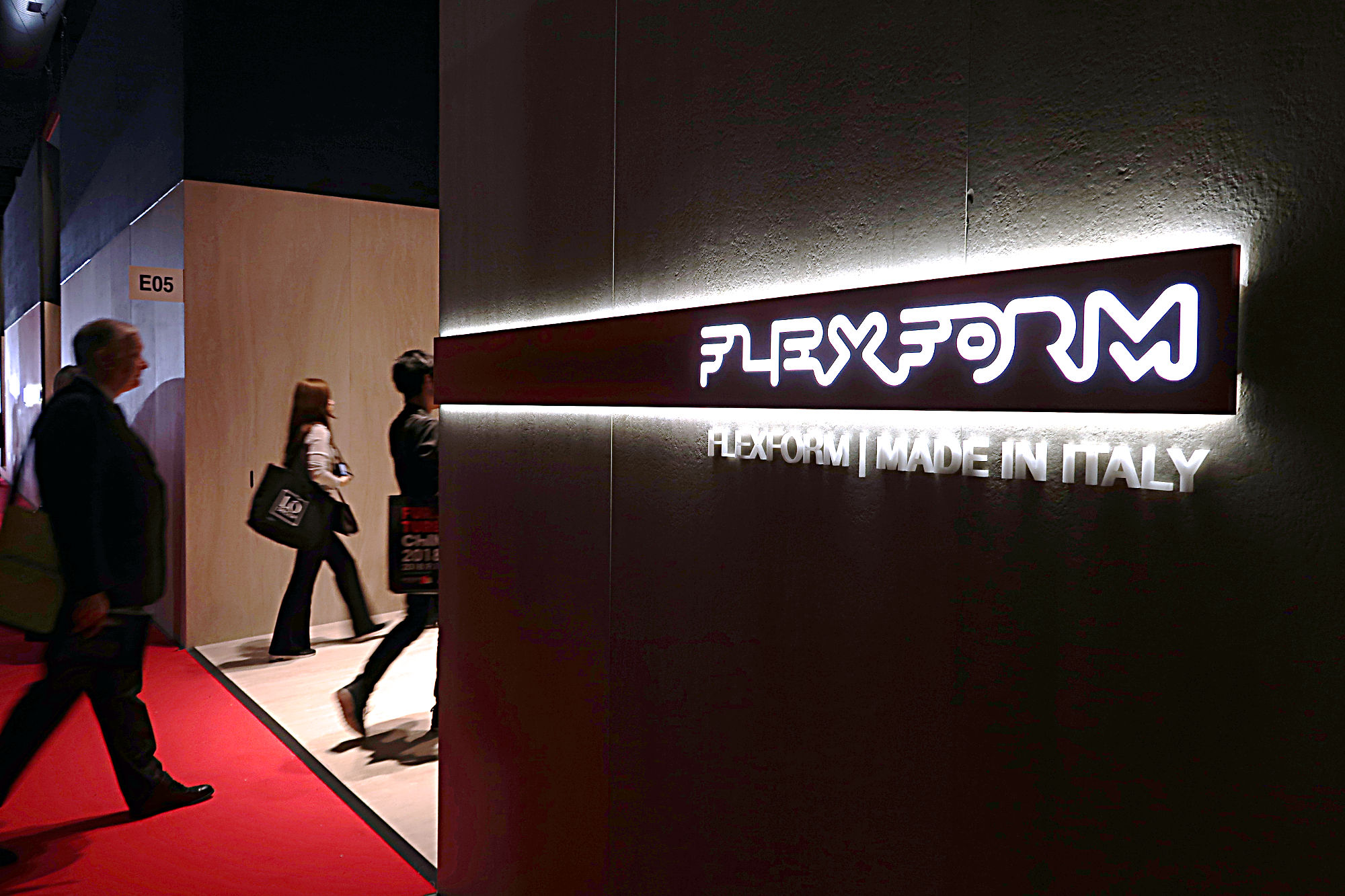 The photographic images proposed have essential forms and others, almost abstract, executed "with a process of removing the superfluous", (as Grassi defines them), according to a principle similar to that with which Michelangelo performed his own works.
Paolo Grassi has recently exhibited at the MIA Photo Fair (Milan, Italy), the exhibition dedicated to art photography, where he obtained an excellent response from the public. The numerous visitors particularly appreciated the quality and depth of the images produced by the innovative printing method.
Anyone wishing to deepen their knowledge of the works of the photographer-artist will be able to participate on 11 June 2018 at 6 pm, at the meeting coordinated by Professor Roberto Mutti, which will be held at the Urban Center in the Galleria Vittorio Emanuele in Milan as part of Milan Photofestival 2018
In occasione dell'esposizione è stato pubblicato il catalogo delle fotografie esposte presso lo spazio Flexform del Salone del Mobile. Titolo: Fotografia & Design. Salone del Mobile. Milano.
Arredi dello spazio espositivo. Courtesy Flexform S.P.A.
Logo Salone del Mobile. Courtesy Salone del Mobile. Milano.